Southern Coastal Group & SCOPAC
Regional Coastal Group for central southern England
Advising & influencing
A source of expertise on matters relating to the coast, for the benefit of Regional Flood and Coastal Committees (RFCC) and other stakeholders
Research & development
Successfully developing and delivering research within and beyond the Group boundaries in relation to coastal zone management and monitoring
Sharing knowledge
Aiming to be the natural and chosen forum for coastal practitioners to discuss coastal management problems and share best practice
Portland Bill to Selsey Bill
including the Isle of Wight
The Southern Coastal Group and SCOPAC is the Regional Coastal Group for central southern England.
As a technical group principally comprising coastal managers, planners and others with a knowledge of shoreline management, our primary objective is to be a source of expertise, advice and influence to the Regional Flood and Coastal Committees and other stakeholders on matters relating to the 648 km coastline between Portland Bill in Dorset and Selsey Bill in West Sussex, including the whole of the coastline of the Isle of Wight.
SCOPAC Research & Group Programmes
LATEST ONLINE
The SCG and SCOPAC plays a key role in the successful development and delivery of research in the field of coastal risk management, and has an overview of the Regional Habitat Creation Programme.
Where appropriate, research may reflect our original SCOPAC boundary extent, which was Lyme Regis to Shoreham-on-sea.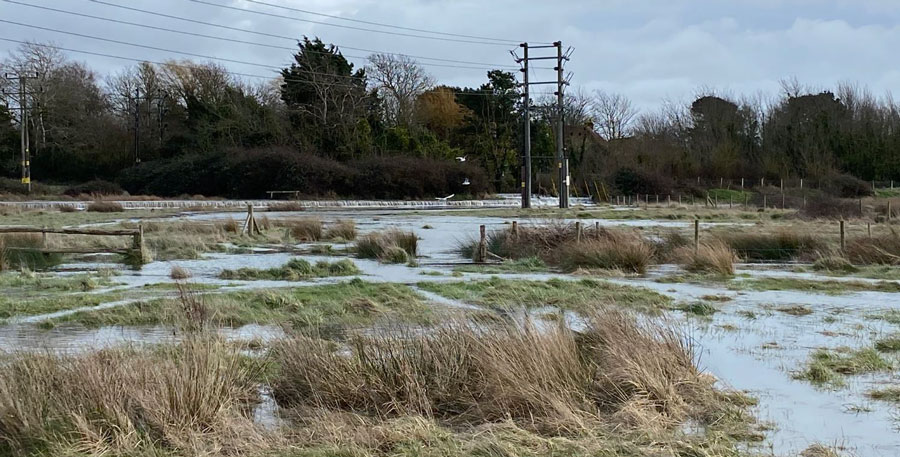 Solent and South Downs Regional Habitat Compensation Programme
Annual Review Report 2019 & 2020 now online
SCG / SCOPAC Conference
January 2021 – our first annual Conference focused on the recently completed Storm Analysis research project
SCOPAC Storm Analysis Study
Technical Report (December 2020) Infographic and PowerPoint presentation now online
Taking steps to prepare for flooding, and knowing what to do in a flood can significantly reduce the damages to a home and possessions (by around 40%), reduce risk to life, and reduce the likelihood of suffering from mental health impacts in the future ...
This webinar examines recent developments in the management of marine aggregate extraction, in terms of the assessment of marine mineral resources, the relationship between dredging and our coastline, the way that the industry supports our understanding ...
SCG and SCOPAC Regional SMPs
South Devon & Dorset SMP2
Poole & Christchurch Bays SMP2
SCOPAC Sediment Transport Study
Covering the coastline between Start Point, Devon and Beachy Head, East Sussex. 2012 update, published 2017